What a strange time it's been! But we're back with a bang!! Let's dive right in and immerse ourselves in loveliness, away from the news, away from the stress.....
and BREEEEEAAATTTHHHEEEE!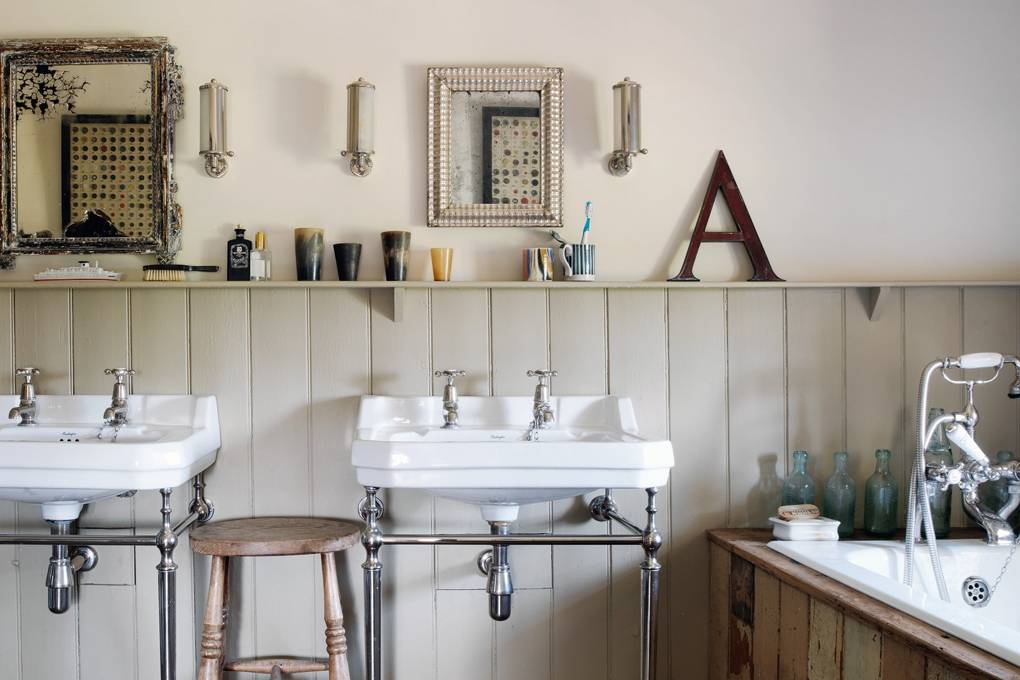 How GORGEOUS is this bathroom? I absolutely adore bathrooms in period homes that look as though they've been there for yonks. But what's a girl to do when she wants a champagne look in a lemonade-sized space (and does that metaphor even work?!)?
Opting for reclaimed or using classic shapes when choosing sanitary ware helps this process tremendously. However, very often the pieces that give that look are just too big for more diminutive rooms. Take a look at these luscious bathrooms and see what I mean...
Even the shallowest one I could find was 50cm deep (Burlington have a completely drool-worthy Edwardian cloakroom sink with washstand that was juuust too big for this space). I scoured and rooted around until I stumbled upon this gorgeous little basin from Bathstore.

And when I say little, I mean little! It's sticks out just 30cm from the wall but is perfectly formed! Try to make sure the plumbing is extra-neat beneath little sinks because there is no hiding those pipes!There just wasn't room for a washstand, though I whined and pleaded with myself for days to no avail.

My advice would be to go for a simple, SMALL classic basin and find your wow-factor elsewhere. I chose to channel the KAPOW into the tiles, the loo and the limestone tiles, not forgetting the tap.
Take care until next time when I'll be sharing a source list for everything in this room....
Images via morgeous, Drummonds, Mad About The House, Modern Country Style, Modern Country Style, Modern Country Style