I'm feeling thrilled to bits today. We've had some super-duper news, which I hope to be able to share with you over the coming months...and years! I'm sorry to be vague at this point but, let time tick by, and all will be revealed!
And, in the meantime, let us feast our eyes on this beautiful Modern Country kitchen, with its soft colour scheme. farrow and Ball's Old White and Farrow and Ball Downpipe would give a similar effect.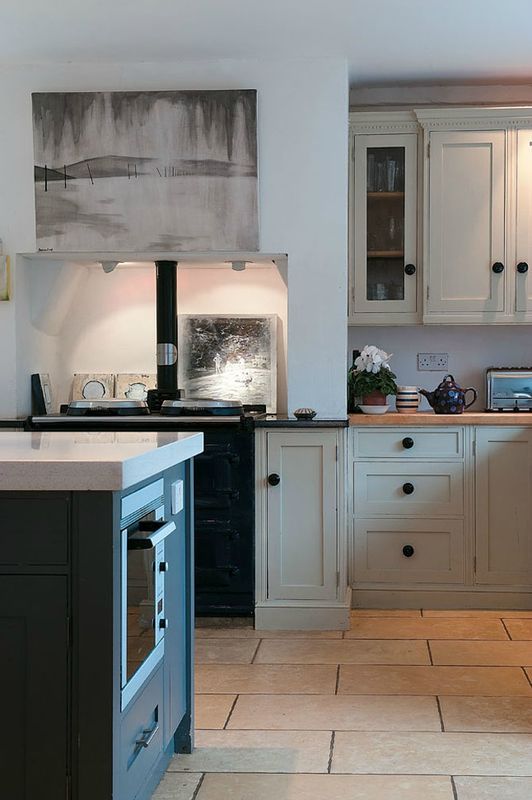 Now, I'm off to do some painting of my own....!
Images via Wealden Times