On with our quest to find the holy grail of Modern Country living rooms... This beauty has got bucketloads of Modern Country elements. The wall colour for starters (try Farrow and Ball Lamp Room Gray (click through to see a full colour case study) for a magnificent grey with those subtle cool blue undertones).
This living room is positively heaving with original features. The cornicing, the picture rail, doors and floors...

That fireplace?....uh-mazing!

Definitely

going on my must-have list.
Then there's the sofa, beautifully upholstered in vintage grain sacks. *Love*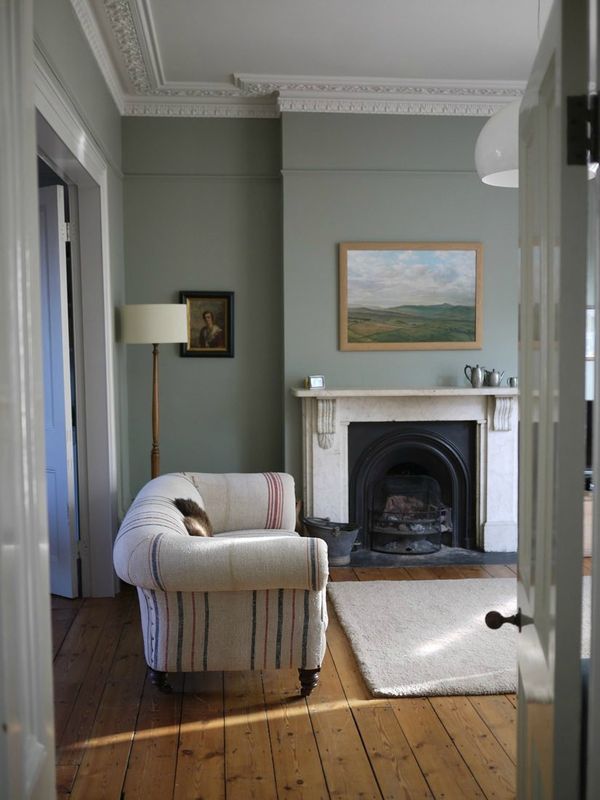 But, as they say, the line must be drawn somewhere....and for me, that line is drawn firmly at fifties accessories. The light and lamp, the picture and kettle collection on the fireplace is wrong, wrong, wrong.
For the owner, I'm sure that this is utter heaven but for me, the picture is not complete...
Hmmm....the journey continues...
Image unknown