Who doesn't fancy a romantic getaway? A secret bolthole to find rest and serenity.
Next question...how many of us have one?
Mmmmmm, not so many, eh?!
The secret is to create your very own space in the home you already have.
Particularly with
littlies
around, a special place for Mr MC and me to escape to, has been, not just a luxury, but a real necessity.
Simple, uncluttered and calm are the keywords....
and here's how I suggest you do it...
Clockwise from top: take time to pick out small luxuries, you want to be able to feel like a princess in an instant; choose a palette of soft, washed-out putty shades, such as the new greys from Little Greene: try Limestone, Fescue, Cool Arbour, and Serpentine, which are designed to work together as a palette; be ruthlessly sparing with clutter...accessories YES but clutter NO!; I love the ambiance that choosing natural materials gives: here, linens, then rattan baskets and wooden floors help to impart softness to the scheme.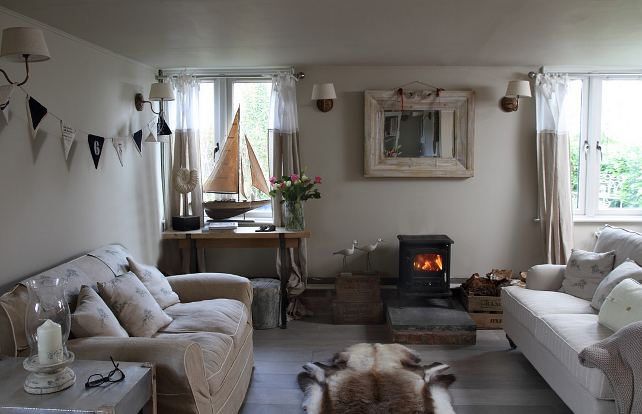 These mood boards take inspiration from Unique Home Stays' Turtledove Cottage (see here and here for more information).
This time I've focused on slightly more masculine greys. Clockwise from top: as there's only two of you to buy necessities for, you might want to splash out a bit so that even the everyday feels special; warm and snuggly are romantic essentials.....I shall say no more!; throws and cushions always in natural materials....utterly inviting; nothing should feel so perfect that it isn't practical; try Farrow and Ball Great White, Farrow and Ball Cornforth White and Farrow and Ball Lamp Room Gray for grays with depth.
Enjoy your own Romantic Getaway!
(via unknown, Liesbet Goetschalckx, unknown, Finders Keepers Market Inc)