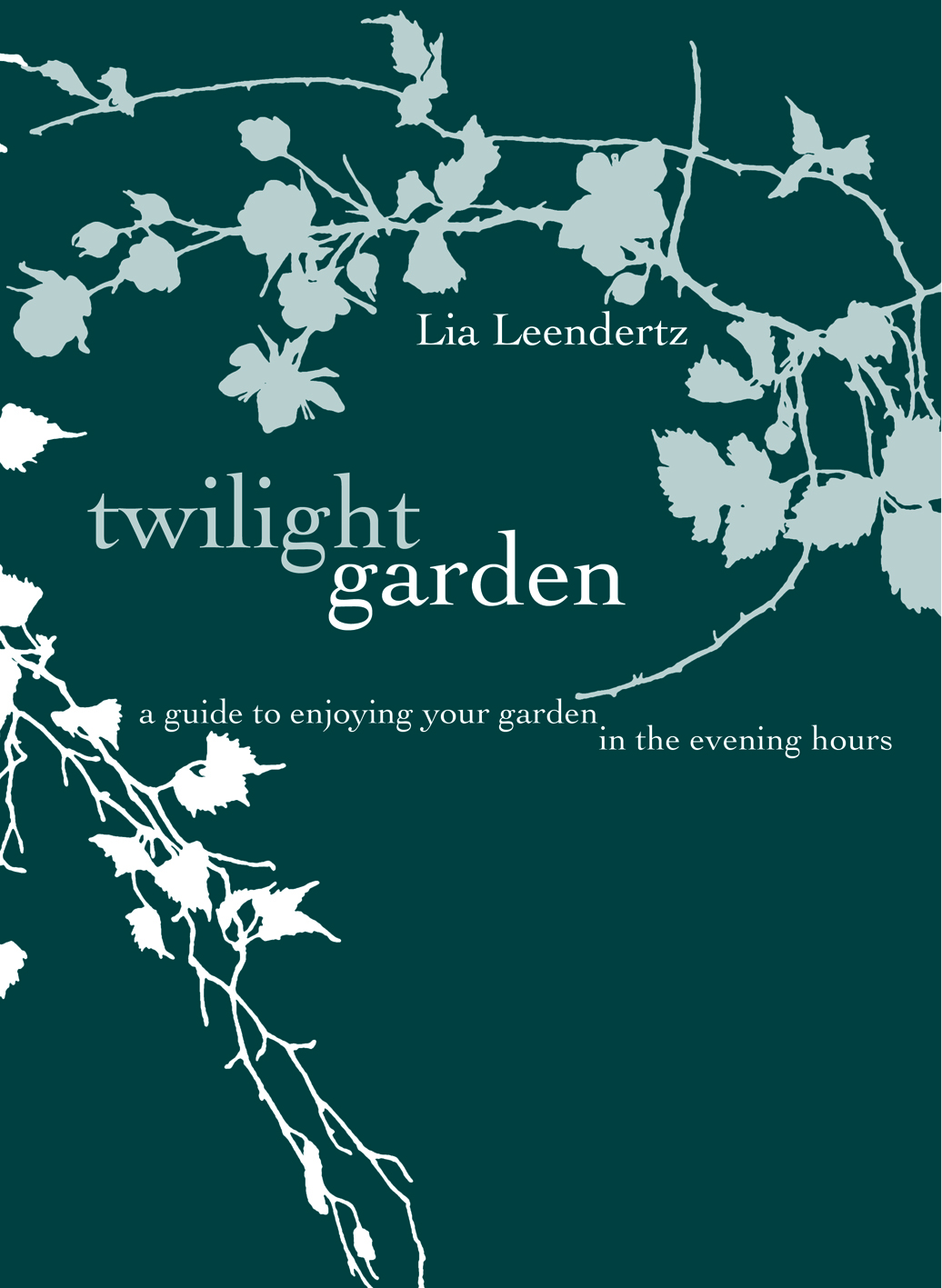 It's all very well writing about lunching al fresco but the simple fact is that most people, most of the time, simply don't have that luxury, and that's were Twilight Garden steps in because what you do have, I hope, is some free time in the evenings to sit and enjoy being outside.
The book is divided into two sections: Part 1 is Making Your Twilight Garden Reality, which is full of really lovely ideas relating to design, colour, scent, lighting and water, plus a whole chunk on Entertaining Outside, which helps you to think of ideas for using your garden year-long,
However, about sixty per cent of the pages are devoted to Part 2: Plants and Palnting in which Lia takes you thorough her specific top tips for choosing flowers and foliage. If you're not a confident garden designer, Lia Leendertz's way of diving plants into Star Plants, Supporting Cast and Backstage Beauties will hold your hand through the process, which I know can seem mystifying at first.
Specific advice is given on each plant, along with lively text on why you should include it in your own Twilight Garden.
I love the quote that the intention of the book is to help you create a garden that 'Entrances by day and comes alive by night'.
Whether your garden can be measured in acres or inches, if you want to fall in love with the idea ofenjoying leisurely evenings, and who doesn't, then The Twilight Garden comes highly recommended.